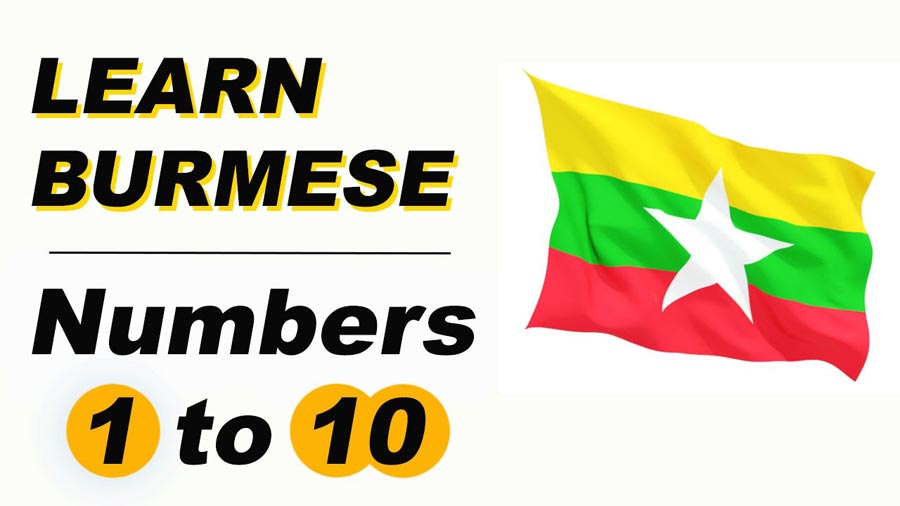 Counting numbers in Myanmar (Burmese)
2018-07-04

|
Views: 4028
|
Category:
How to read numbers in Myanmar, counting the basic numbers from 1 to 10. Follow this article to see how to read and write numbers in Myanmar correctly.

How to count in Burmese / Myanmar, a Lolo-Burmese language spoken in Assam, Meghalaya and Arunachal Pradesh in India.
Burmese to English Number Words:
Ti - One - 1
Ni - Two - 2
Thown - Three - 3
Lay - Four - 4
Nar - Five - 5
Chow - Six - 6
Cou-ni - Seven - 7
Shi - Eight - 8
Kow - Nine - 9
T'say - Ten - 10