The A O show debuted in 2013, this is an art product with a strong impression in Vietnam. The founders of this brand want to create a product for tourism, a modern tourist symbol that really satisfies foreign visitors to Vietnam.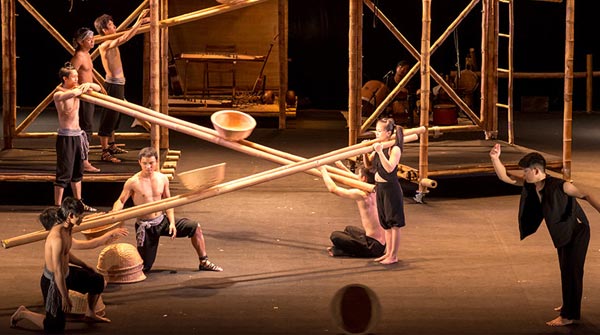 A O show performances combining a variety of stage arts such as circus, pantomime, ancient drama, dance, antiquity, hip-hop …With props mainly bamboo trees and baskets made of bamboo.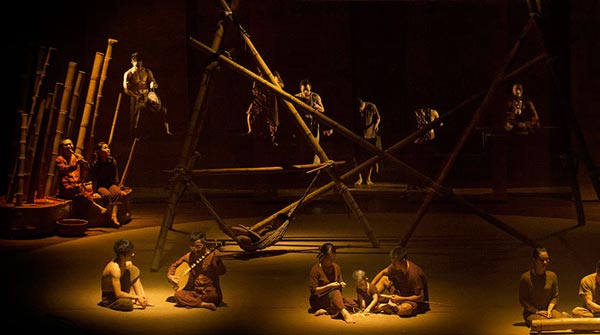 Besides making unique figures with bamboo, dancing, acrobatics, actors also need professional circus skills.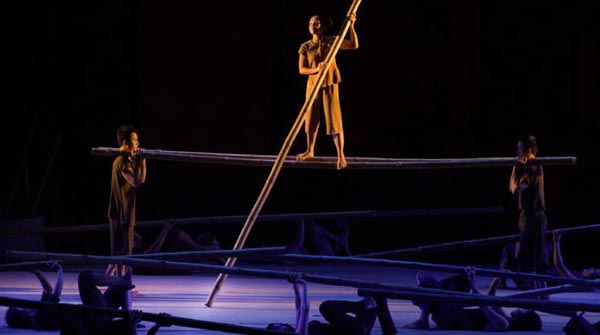 The sound of bamboo sticks hitting each other on the stage also becomes art.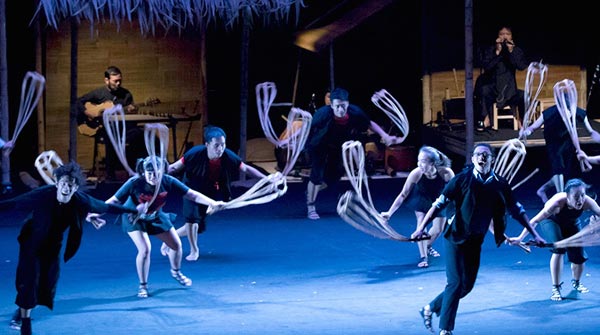 This is a product of the author group: director Tuan Le, music director Nguyen Nhat Ly, art director Nguyen Lan Maurice and choreographer Nguyen Tan Loc.
It is no exaggeration to say that programs like A O play a big role as a cultural and tourism ambassador of Vietnam.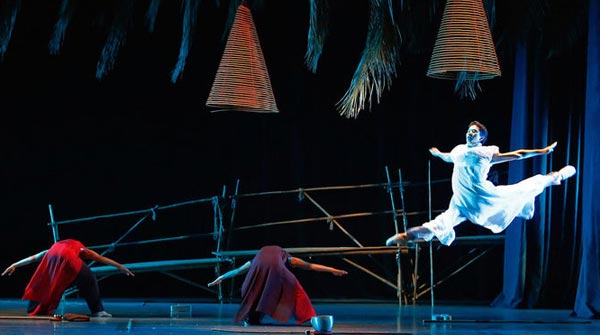 Schedule of performances: A O show performed about 15 sessions / month. Ticket price is about 50 usd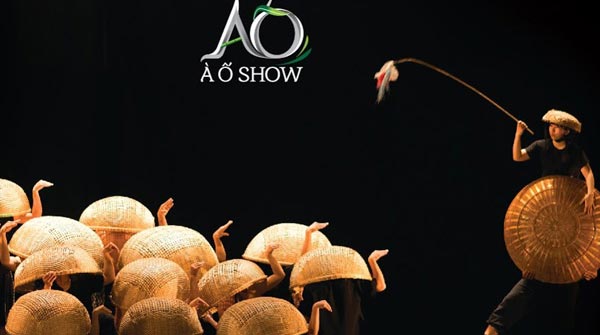 Performing Venues Ao Show
Saigon Opera House
Add: 07 Cong Truong Lam Son, District 1, Ho Chi Minh.
Ha Noi Opera House
Add: 01 Trang Tien St, Hoan Kiem District, Hanoi.
Vietnam Tuong Theater
Add: 51A Duong Thanh Street, Hoan Kiem Dist., Hanoi.
Lune Performing Center Hoi An
Add: Dong Hiep Park, Nguyen Phuc Chu St., Minh An Ward, Hoi An Ancient Town, Quang Nam.
You can book online at: https://www.luneproduction.com