The Golden Bridge is a new building in Thien Thai Garden, belonging to Ba Na Hills Resort (Da Nang), which has just opened to visitors in early June 2018.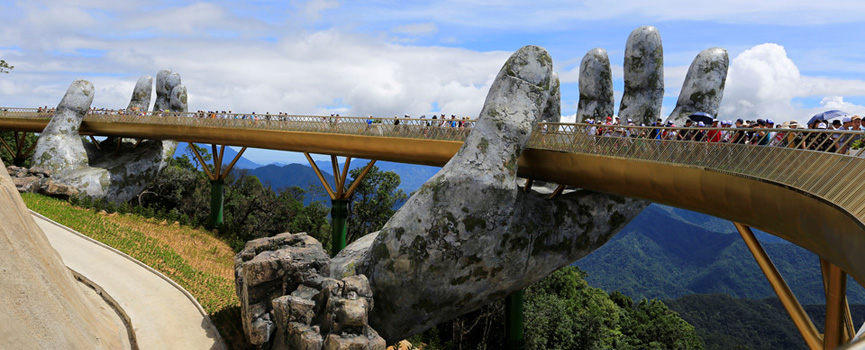 The Golden Bridge is 1,400 m taller than the sea, including 8 spans with a length of nearly 150 m.
Many people were amazed at the spectacular natural scenery when visiting the Golden Bridge in Da Nang.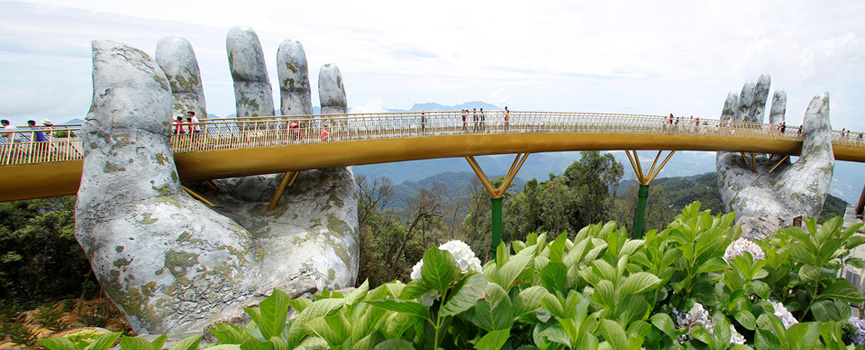 Located halfway between the mountains and forests, the bridge stands out with golden colors. Remarkably and attracting visitors is the unique architecture with the bridge supported by gray hands, creating a stunning scenery.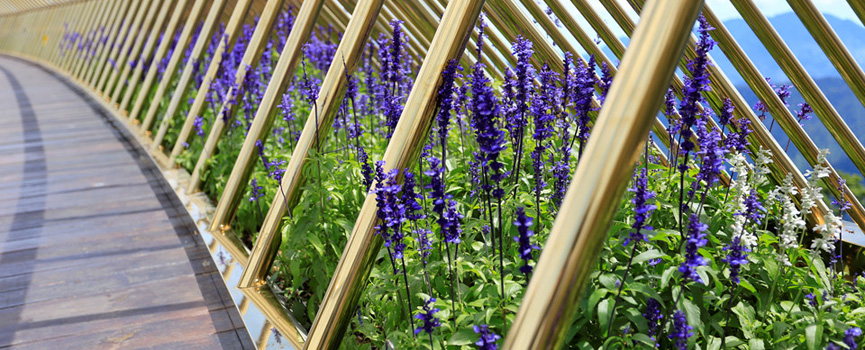 Lobelia Chrysanthemum is planted along the path on the bridge, creating accents of color, attracting the eyes of tourists.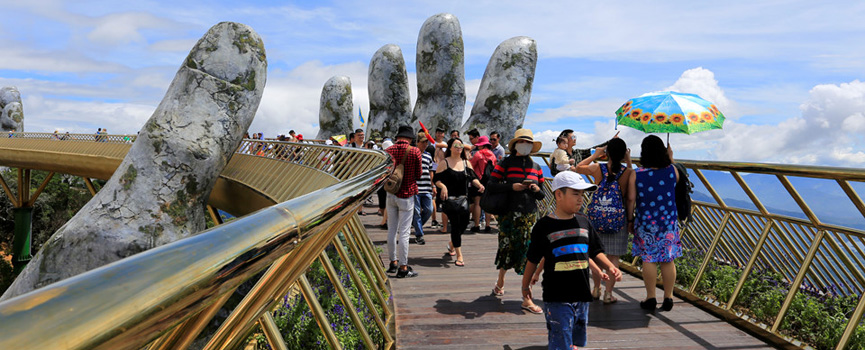 If you are too familiar with Dragon Bridge, Ba Na Hills…then this is definitely a new highlight, bringing new features to Da Nang tourism city. Golden Bridge is also a must visit in Da Nang for those who like to take photos.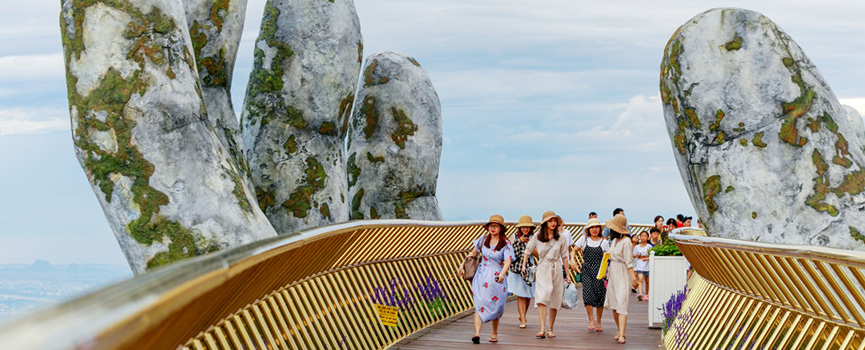 Standing on the Golden Bridge, visitors can admire the entire endless scenery and majestic nature of Ba Na tourist area.