Around the Hoan Kiem Lake area of Hanoi, there are usually very few large new constructions built. This is a way to ensure that Hanoi preserves its traditional, cultural, historical, and venerable aspects. One of the few major structures is the Ho Guom Opera House, it can be said that this is a newly iconic structure of Hanoi, designed with a highly modern approach while incorporating the traditional values of Vietnam. Let's explore more about the Ho Guom Opera House in Hanoi, Vietnam.
Read more: 2 Best Cultural Shows You Should Watch When Visiting Vietnam
Overview of Ho Guom Opera House
The Ho Guom Opera House is a culturally iconic structure of Hanoi. Construction commenced in December 2021 and was inaugurated in July 2023. It features a large auditorium with a capacity of 900 guests and a smaller hall that can accommodate 500 guests. The Ho Guom Opera House is a place that brings together a blend of modern and traditional cultural and artistic spaces. It serves as a venue for hosting cultural and artistic programs, conferences, seminars, large-scale cultural and political events. Additionally, it serves as a welcoming place for artistic troupes and renowned artists from around the world to perform.
Read more: 15 Top Tourist Attractions in Hanoi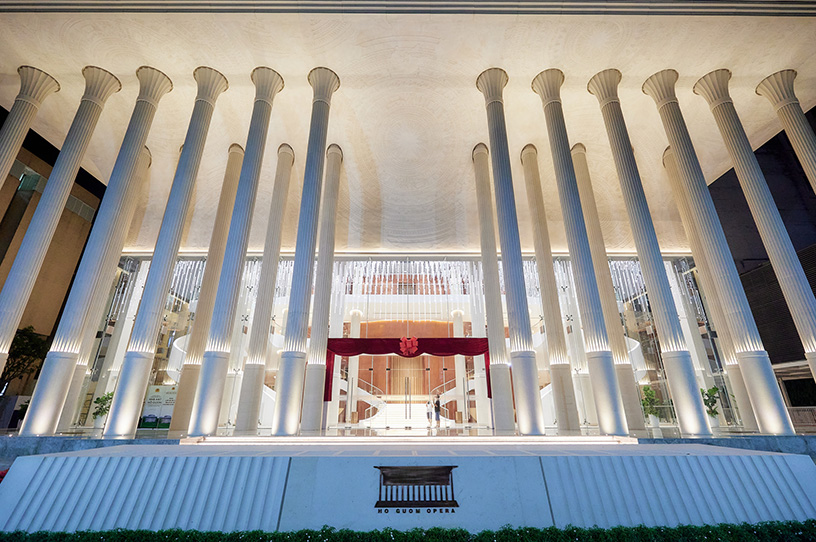 Where is Ho Guom Opera House Located?
The Ho Guom Opera House covers an area of 5,000 square meters and is situated at 40 Hang Bai Street, Hoan Kiem District, Hanoi. This is a central location in the capital city, just a 3-minute walk from Hoan Kiem Lake. The Ho Guom Opera House stands at the crossroads of four major streets in the heart of Hanoi. It serves as a new cultural structure connecting with other cultural works, historical relics, ancient architectural landscapes, forming an artistic and entertainment complex around Hoan Kiem Lake.
Read more: Top 14 Best 4 Star Hotels in Hanoi Old Quarter
Architectural Features of Ho Guom Opera House
The Ho Guom Opera House impresses with its design in the Neo-classical architectural style. It spans six above-ground floors and three basement levels, includes a main auditorium with a seating capacity of up to 900, a smaller concert hall accommodating 500, and areas for exhibitions, art displays, and other auxiliary facilities.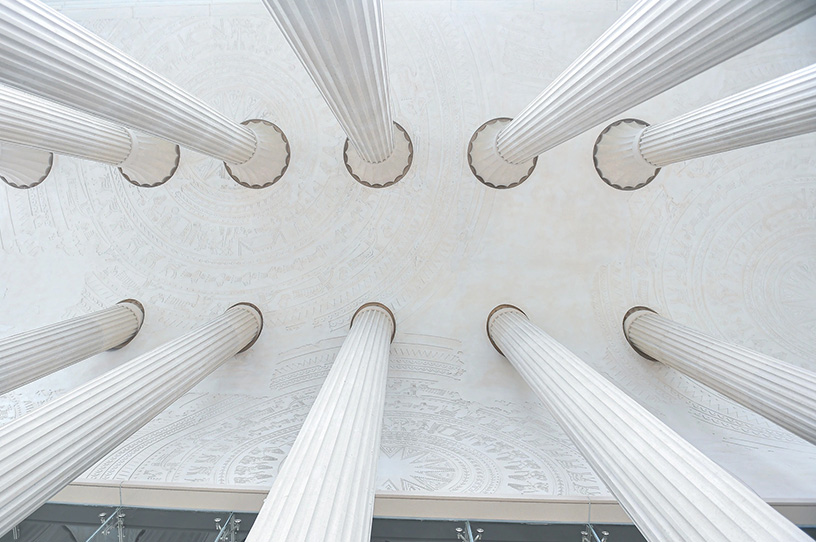 Architects made a notable impact on the Ho Guom Opera House with 52 solid stone columns on its exterior, imported directly from Spain. These columns, along with glass facades and a domed roof, highlight the modernity of the structure.
Read more: Hanoi Night Market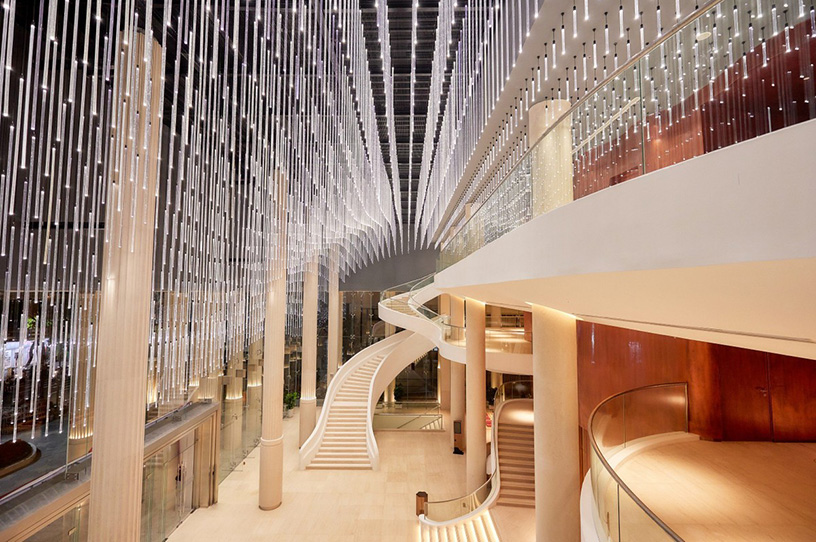 The main hall of the Ho Guom Opera House is inspired by a starry night sky, with 3,000 LED lights suspended from the ceiling. The walls and ceiling feature patterns depicting parts of Vietnam's history through traditional motifs representing Vietnamese culture, such as patterns of cranes, Dong Son bronze drums, and traditional musical instruments.
Read more: Top 7 Delicious Beef Pho Restaurants Near Hanoi's Old Quarter
Modern Sound System at Ho Guom Opera House
The sound equipment at the Ho Guom Opera House is specially tailored to its design. The performance sound system includes Array speakers and Constellation speakers, adhering to premium and world-leading modern standards. The opera house shares the same sound and light contractor with the Metropolitan Opera in New York, one of the world's top 10 renowned opera houses. It also shares the same audio equipment supplier as Broadway stages.
Read more: Hanoi tours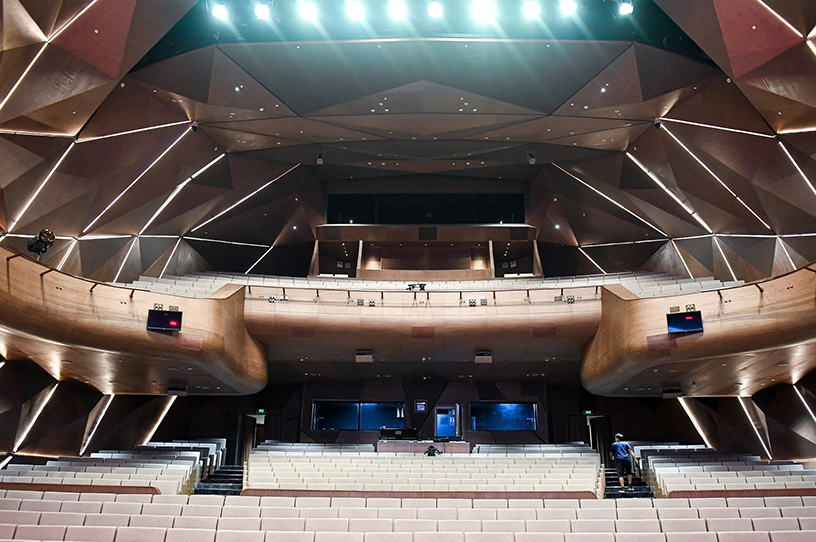 Events Hosted at Ho Guom Opera House
The opera house is capable of accommodating various forms of performing arts, including opera, chamber music, musical theater, ballet, contemporary music performances, seminars, and television shows.
Read more: Hanoi Train Street Coffee
Furthermore, Ho Guom Opera House includes an area dedicated to art exhibitions. This space displays artworks from different artistic domains. The rooftop level of the opera house includes a dining area and a flexible multipurpose space suitable for various kinds of programs, such as outdoor performances, guest receptions, and seasonal festivities.
Read more: 4 Restaurants in Vietnam Awarded Michelin Star
Conclusion
The Ho Guom Opera House stands as a new iconic structure in Hanoi, receiving significant attention and investment from the government and garnering support from the city's residents. It is destined to become a hub connecting with cultural works, historical relics, and architectural landscapes around Hoan Kiem Lake, contributing to the promotion of cultural tourism and the socio-economic development of Hanoi.