Vietnam Tours From Germany
Some useful information for travelers from Germany
Vietnam is a favorite destination for tourists from Germany, more than 100,000 tourists from Germany come to Vietnam each year and are expected to continue to increase.
The tours of German tourists often focus on exploring activities, relaxation, learning about cultural life ... and the end of the tour is a vacation at the beaches. Especially Mui Ne - Phan Thiet beach is one of the most attractive tourist destinations from Germany.
Vietnam tourism has many advantages when exploiting the German tourist market: First, the two countries have good relations in many fields, secondly, there are direct flights connecting Vietnam and Germany.
In addition, in Germany there are a large number of Vietnamese people living and working, they are the bridge to attract tourists from Germany to Vietnam.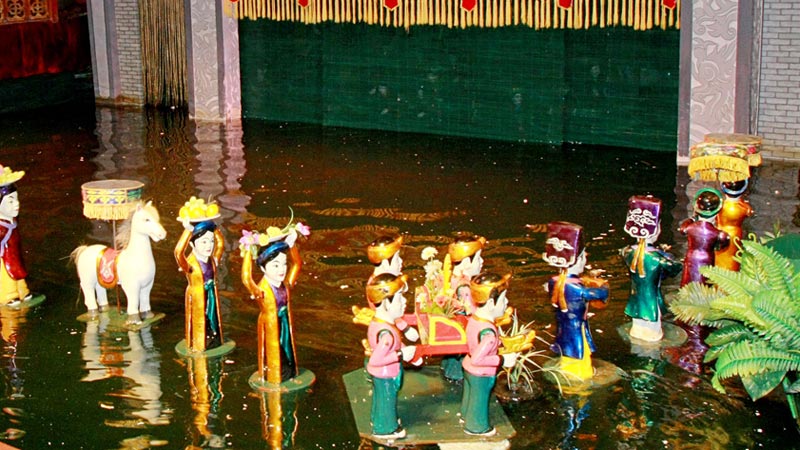 The best time to visit Vietnam from Germany
Like most European visitors to Vietnam, the period from September to March next year will be the best time to visit Vietnam for Germany tourists. This is also the time to coincide with the holidays of international tourists. Coming to Vietnam at this time you will feel most comfortable, served in the most thoughtful way, and enjoy the best service.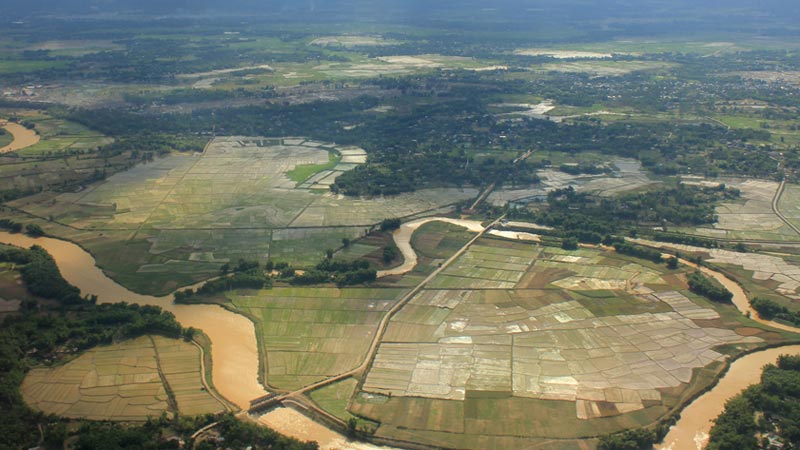 Vietnam visa for citizens of Germany
The good news for tourists from Germany is that they are exempt from visa to enter Vietnam for no more than 15 days under the conditions.
Having a valid passport and passport with at least 06 months validity from the date of entry.
The time of entry must be at least 30 days prior to the exit time of the visa exemption.
If you want to reside in Vietnam longer, German citizens will have to choose one of the following ways.
Apply for a visa at Vietnam's diplomatic office in Germany.
Apply for a Vietnamese visa for German citizens in the form of an electronic visa.
Apply for a Vietnamese visa for a German citizen with an official letter of entry.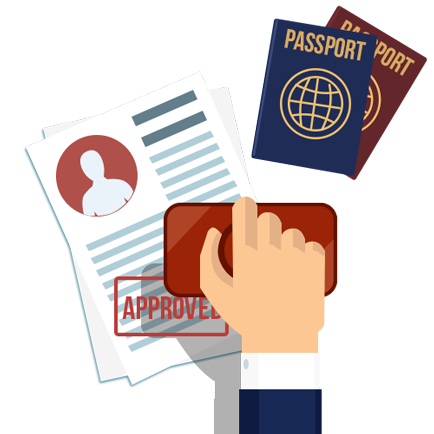 Flights from Germany to Vietnam
Here are some airlines that operate flights from Germany to each destination in Vietnam, and our reference fares:
Flight from Berlin to Hanoi (Noi Bai airport) is operated by 22 airlines: Vietnam Airlines, Qatar Airways, Etihad Airways, Deutsche Lufthansa, China Southern Airlines ... with a total of 41 flights per day. Fares for this flight range from US $ 381 to US $ 5049.
Flight from Frankfurt to Saigon (Tan Son Nhat airport) is operated by 30 airlines: Vietnam Airlines, Turkish Airlines, Aeroflot Russian Airlines, Etihad Airways, Air Berlin ... with a total of 48 flights per day. Fares for this flight range from USD 320 to USD 5223.
Flight from Munich to Da Nang (Da Nang airport) is operated by airlines: Vietnam Airlines, Singapore Airlines, Cathay Pacific, China Eastern Airlines ... with a frequency of about 43 flights / day. Fares for this flight range from 510 USD to 5373 USD.
How long does the flight from Germany to Vietnam take?
It will take about 8 hours for the flight from Germany to Vietnam if the flight is a direct flight. However, it will take 10 to 15 hours for the flight if the flight is indirect, with 1 to 2 transfer points.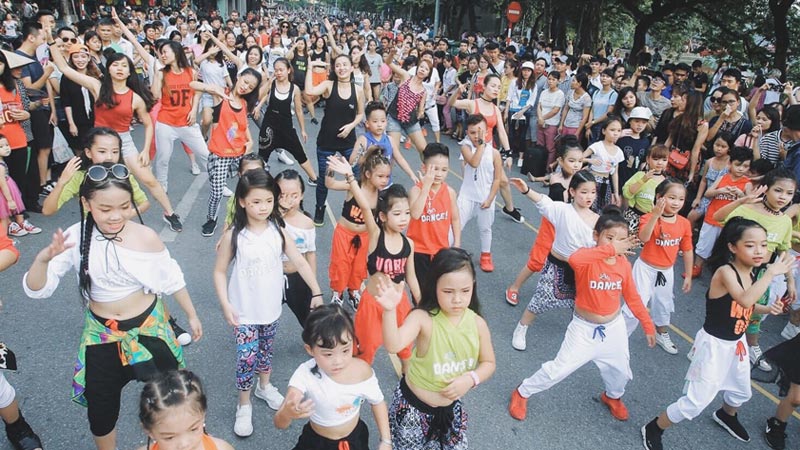 Exchange Vietnamese currency from Euro
The exchange rate from Euro to the Vietnamese dong is relatively stable, with little fluctuation, common at:
1 EUR = 27,000 VND
100 EUR = 2,700,000 VND
1000 EUR = 27,000,000 VND
Vietnamese law stipulates that foreign currencies cannot be freely exchanged. So it is the best to go to the banks for money exchange. This is the legal, safe and quick method.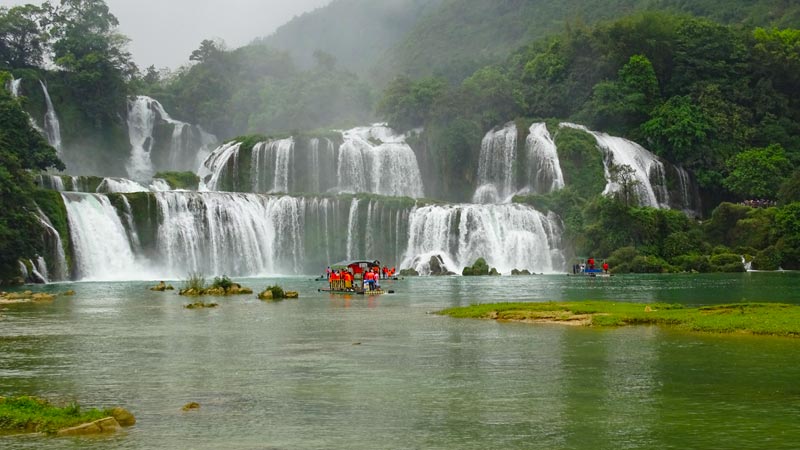 Destinations in Vietnam for tourists from Germany
Vietnam has many great tourist destinations to attract international visitors, with a variety of natural landscapes such as Mountain, Forest, Sea, Cave. If you have about 2 weeks in Vietnam, we recommend 10 destinations that you should not miss in Vietnam: Hanoi capital, Sapa, Halong Bay, Hue, Hoi An, Da Nang, Nha Trang, Thanh Ho Chi Minh City, Can Tho and Phu Quoc. And don't forget to enjoy the 9 best dishes in Vietnam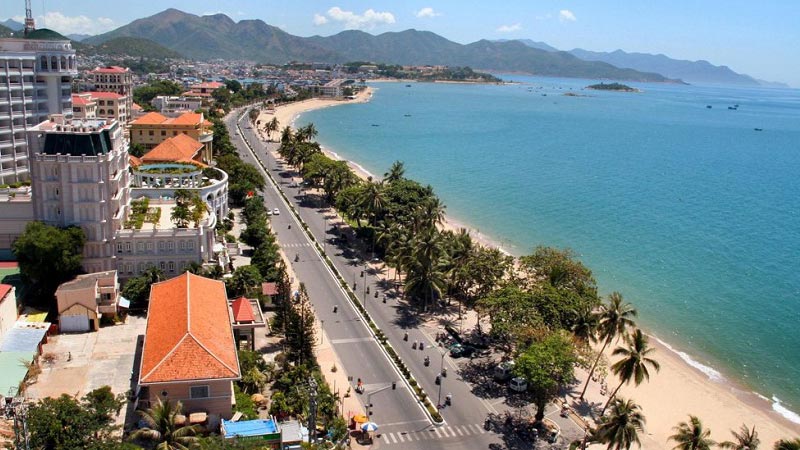 It's easy to plan a Vietnam tour from Germany
With the useful information we have just provided, it's easy to plan your trip to Vietnam from Germany. If you still have questions about trip planning, don't worry! We are always here to assist you, to make sure you will have the perfect trip to Vietnam.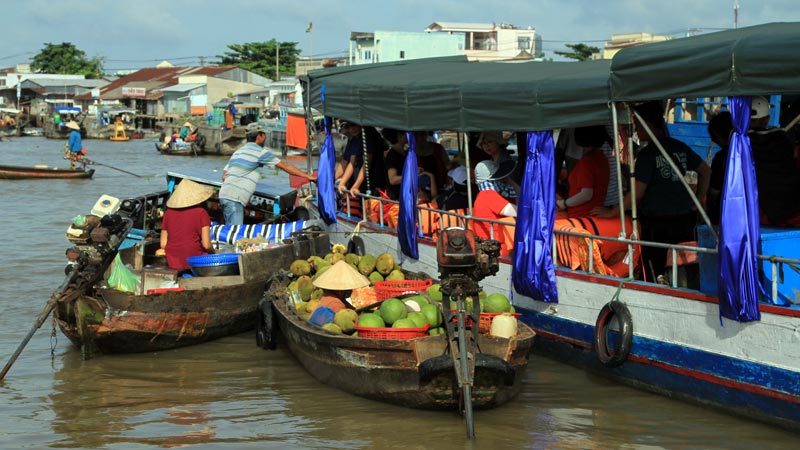 What our clients from Germany say about our Vietnam tour Packages
Nachdem wir im letzten Jahr mit S Vietnam eine Rundreise Vietnam, Laos und Kambodscha gemacht haben, die so perfekt ,gut durchdacht und nur Klasse war, sind wir in diesem Jahr wieder an Tina , S Vietnam Travel, herangetreten ( wir haben sie persönlich kennengelernt ) und sie hat uns eine tolle Rundreise für Myanmar ausgearbeitet !! Sie geht auf jeden Wunsch ein, ist super zuverläßig, gibt gute Tips z.B. besser ein Flug zwischendurch als 10 Std. im Bus sitzen, anstatt Schlangentempel andere interessante Sachen ansehen...alles gut organisiert, immer sehr pünktlich, gute Guides, Hotels super, es hätte nicht besser sein können !! Wir waren auch in diesem Jahr wieder absolut zufrieden ! Wir ( 4 Pers.) können S Vietnam Travel und besonders Tina die alles organisiert und immer erreichbar ist sehr sehr empfehlen ! Vielen Dank S Vietnam Travel und vor allem T I N A !!
- Maria Brings -
Nachdem wir letztes Jahr bei Mrs. Thao unsere tolle Indochina-Reise gebucht hatten, haben wir dieses Jahr eine Rundreise in Myanmar bei ihr gebucht. Wie schon bei der letzten Reise, hat uns Thao einen detaillierten Vorschlag unterbreitet, welchen wir dann auch so übernommen haben. Rund 2 Wochen vor Abreise, hat uns Thao mitgeteilt, dass die gebuchte Flussfahrt auf dem Irrawaddy annulliert worden sei und sie unser Programm anpassen musste. Sie hat ein Boot mit einem höheren Standard gefunden und dieses ohne Aufpreis für uns gebucht. Auch diese Reise hat uns restlos begeistert. Wir wurden jeweils am Flughafen vom lokalen Guide und dem Fahrer abgeholt und bei der Weiterreise auch wieder auf den Flughafen begleitet. Alle Guides (es waren insgesamt 4) waren sehr kompetent und professionell. Wann immer wir wieder eine Reise nach Asien planen .... wir werden auf jeden Fall wieder über Thao buchen. Wir können sie wärmstens weiterempfehlen.
- Thun -
Recommended Vietnam tour packages from Germany