Vietnam is one of the most attractive destinations in Southeast Asia. How do you plan your trip to Vietnam? In our opinion, besides planning a detailed itinerary, finding information about places, weather and climate, learning about the costs of traveling to Vietnam is indispensable. A trip with many interesting experiences still ensures a reasonable cost and budget. This is the goal of most people.
In this article, we want to talk about two types of tourism. One is that you plan and organize the trip by yourself, the other is that you choose a travel agency to organize a tour package for you. The costs for these two options are completely different. Let's find out in detail what these costs are.
Expenses for your own trip
When you organize your own trip to Vietnam, you will be free to choose the schedule, the service you like so you can reduce travel costs, but you need a lot of time to learn about it. Especially foreign trips with different cultures are always risky. Here are a few key expenses for a trip that you organize yourself:
Visa fee
When traveling abroad, you will need to apply for a tourist visa in advance. Depending on the country, the visa fee will vary, but the average is about 25-35 USD/person.
Accommodation costs
The cost for accommodation depends on the hotel category. In Vietnam you can choose a homestay, motel, hostel or 3*, 4* or 5* hotel with prices from: 15$/per night to about 200$/per night. You can book easily through Agoda, Booking…
Meal costs
Vietnamese cuisine is diversified for you to choose from street food to five dining restaurants. Enjoying street food is very popular with quite cheap prices. You can enjoy famous Vietnamese dishes such as bánh mì (bread), many kind of vermillion (bún), noodle soup (phở) on almost every street in big cities. They cost about $1.50. In addition, if you want a more comfortable atmosphere, you can also easily find a restaurant with a variety of local dishes with affordable prices from $10.
Transportation cost
In big cities, you can use taxi services, motorbike taxi, or even rent motorbikes. The cost depends on the distance and date, but you need to carefully research and choose the reputable companies to avoid being cheated. Buses are usually quite crowded and not convenient. If you move from one city to another, you can choose to take a train or a plane. It is quite easy to book online through their websites: https://dsvn.vn , https://www.vietnamairlines.com , https://www.vietjetair.com , …
Sightseeing ticket
In Vietnam, a few tourist places and historical sites are open freely for people. Most of them sell entrance tickets with reasonable cost. You can refer to the ticket prices shown at these places.
Day tour
Day tours are operated for visiting places nearby city. You can book them easily at hotel reception or tour desk at city center. The cost for day tours is often cheap and reasonable.
Read more: Hanoi day tours
Shopping
Hanoi Old quarter, Hoian ancient town or Ben Thanh market in Ho Chi Minh city are good choice for shopping. You can buy souvenirs or any traditional Vietnamese items there. You should remember to bargain when buying. That is so interesting.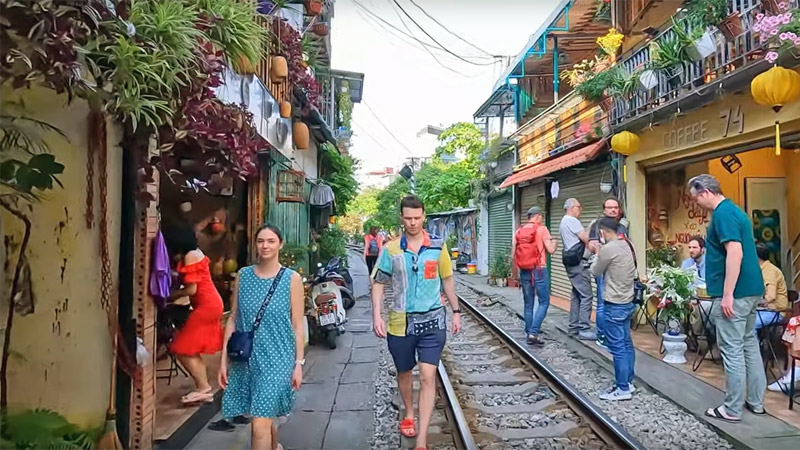 Vietnam package tour
Free traveling are always interesting for those who conquer and discover a new place by themselves. However, there are always potential risks that you have not foreseen such as: car breakdown on the road, high prices, frauds, unguaranteed service quality. Therefore, booking a package tour to Vietnam provided by reputable travel agencies is the first choice of many travelers.
For example, if you book a package tour at S Vietnam Travel, you will be included: domestic flights, transportation on the tour (private car, boat, or train), accommodation with good hotel selection from 3 stars (including daily breakfast), private guides, sight seeing tickets to taxes, etc. You need to estimate some extra personal expense:
Some meals (lunch and dinner)
Shopping
Conclusion
We have just listed the main costs for your trip to Vietnam. Spending more or less depends on the needs of each person and kind of service. In fact, Vietnam is still a low-cost destination compared to other countries in the world. The services are always diverse to meet all your consumption. We wish you have an pleased and economical trip.