Are you planning to come to Ho Chi Minh City and looking for places to visit here? The following 9 top tourist attractions in Ho Chi Minh city will give you the answer.
Ho Chi Minh City leaves a deep impression on anyone who comes here. The streets are flooded with lights, colorful signs, pubs, cafes, sidewalk beer pubs, busy vehicles on the road, or entertainment areas that are open until late at night…that makes Saigon become "Paradise of entertainment, shopping and food" of Vietnam.
Ben Thanh Market
Ben Thanh Market has long been associated with Saigon people, many tourists love and choose special items that are not sold at any market. Discover Ben Thanh market with our Ho Chi Minh city tours to see what this place sells to get information about items in the market for visitors a meaningful trip.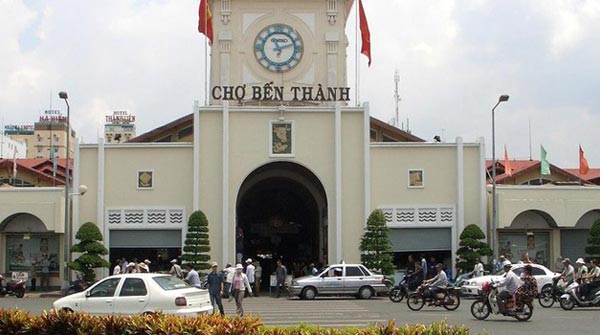 Usually, the clock tower located at the main gate is considered the main symbol of the Ben Thanh market. Operation time: The market started to operate from 4am.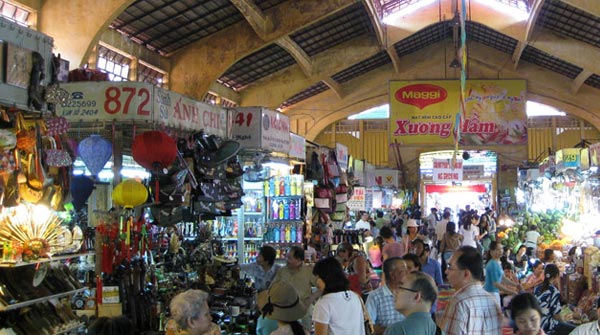 It can be said that there is no market in Vietnam that attracts high-density and multinational tourists like Ben Thanh Market. One of the reasons why Ben Thanh market is always bustling is due to its central location and Ben Thanh brand name.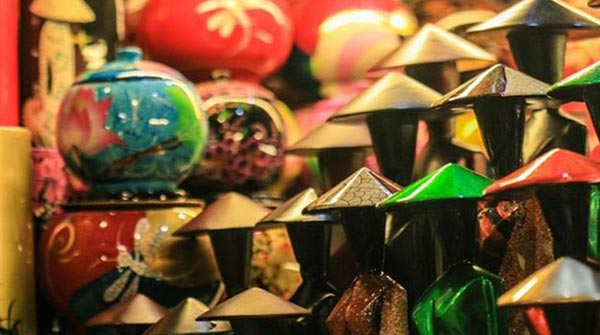 Most travel companies in Vietnam include Ben Thanh Market in their tours.
Read more: Travel costs in Vietnam
Bui Vien, Pham Ngu Lao Walking Street
Bui Vien walking street is really bustling at night, there are many bars, pubs, cafes, or street food stalls on the sides of the road with lots of tables and chairs set close together, bring joyful and bustling atmosphere.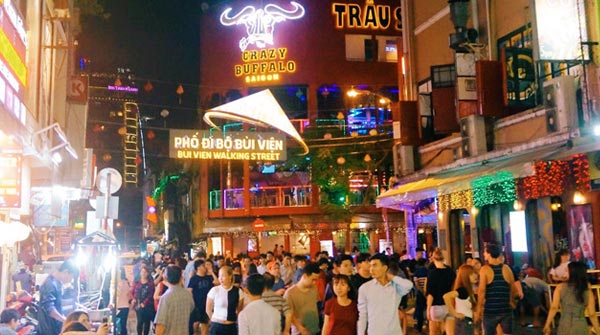 Visitors to the pedestrian street Bui Vien will enjoy 4 free services, including: Toilet, Wi-Fi network, information lookup service and free support by happy young volunteers. In addition, there are many free art activities to serve tourists every weekend.
Read more: Best Vietnam Food To Try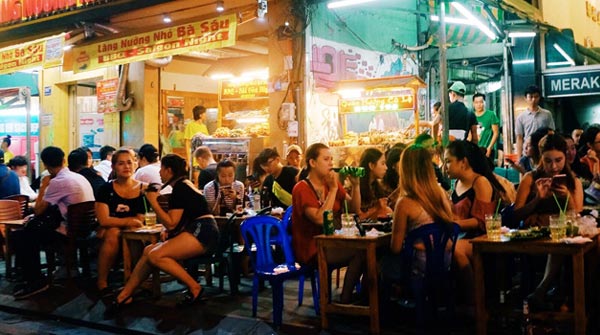 Although mostly serving tourists, the price at Bui Vien area is very popular and listed specifically, visitors can comfortably shop here without worrying about the price.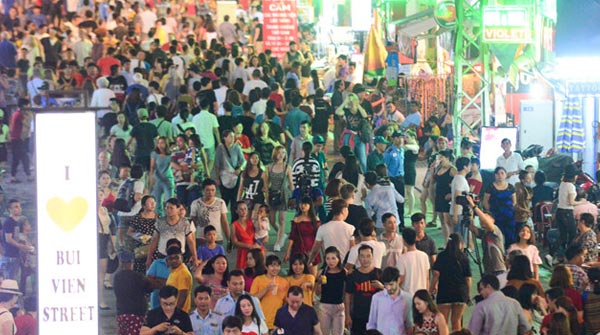 Featured in the pedestrian street of Bui Vien are barbecue stalls. There are all kinds of seafood, goats, cows, wings or chicken legs, only from $ 1USD. There is also a motorbike rental service. Renting scooters costs 200,000 VND/day (9 usd), other types cost 180,000 VND/day (8 usd). Services like massage cost from 100,000 to 150,000 VND/hour (4-7$), beauty services, nail polish cost only 120,000 VND (5$). In order to stimulate consumption, many stores also have discount programs to attract customers.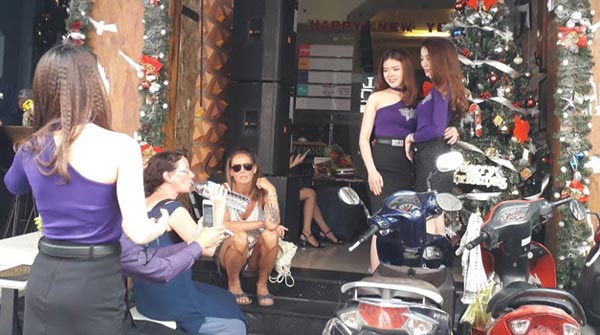 Many tourists enjoy sitting and drinking coffee, watching people and vehicles on the street walking Bui Vien. Not only enjoying specialties, to Bui Vien pedestrian street, visitors also enjoy special music programs, street art performances. This is really an attractive destination every night for domestic and foreign visitors.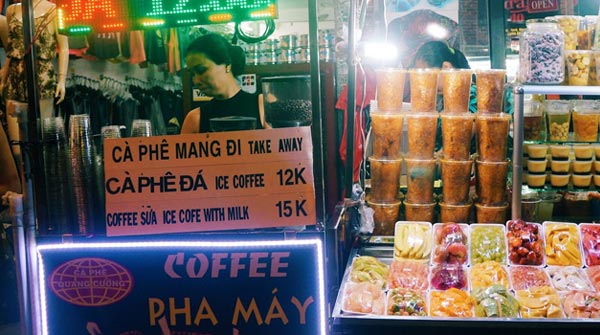 Nguyen Hue Walking Street
Nguyen Hue walking street has long become a destination that not only attracts tourists but also local people. Located in District 1, Ho Chi Minh city, beside the main street, there are many interesting things around that you may not know.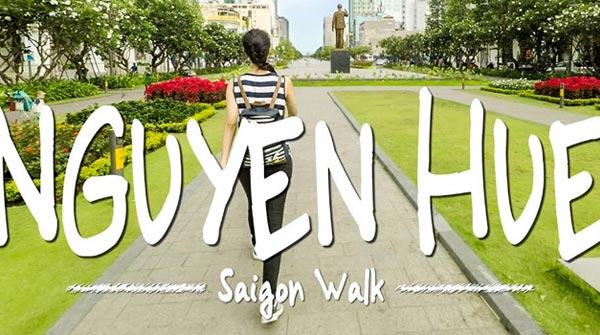 Nguyen Hue Street is compared to some modern street in a foreign country, no wires on the head, no garbage, neat streets. The long road is paved with clean granite tiles with 2 fountains, a system of green trees and flowers are displayed vividly.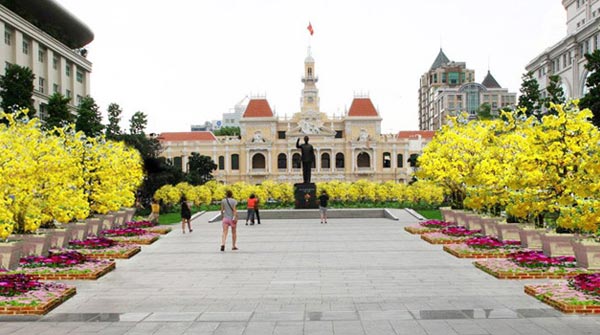 In the evening, especially on Saturdays or Sundays, you will see street artists performing in front of an audience. From the folk monochord to the deep guitar or a hiphop performance. Occasionally there is a big show, you will see a spectacular staged stage, a professional sound and lighting system, and the number of people coming here will increase many times.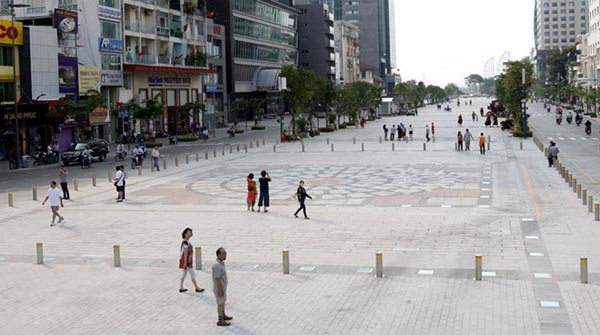 According to the ancients, in the late 20th century, this place was a place to trade flowers for traditional Tet. Now, this street is no longer a flower trading place but becomes a flower road that attracts thousands of tourists on Tet. The flowers are carefully selected, most elaborately arranged, creating beautiful spaces, typical for each year, so this place is called Nguyen Hue Flower Street.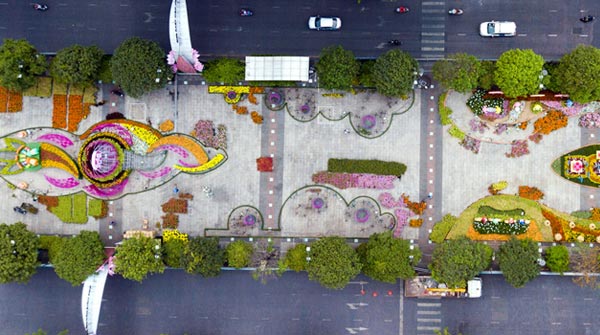 Read more: Top Attractions in Hanoi
War Remnants Museum
War Remnants Museum is a place to collect, storage, preservation and display of the material, photographs, artifacts on the evidence of the crime and the consequences of the war that the invasion force has caused to Vietnam.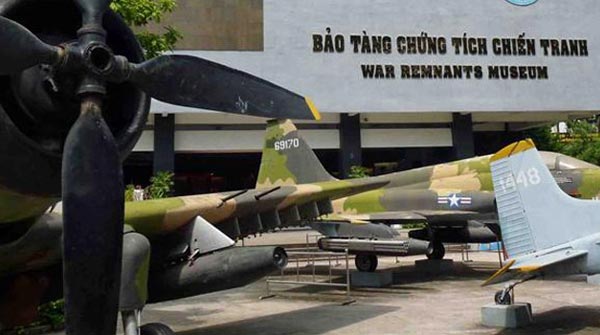 Vietnamese Wars possibly the only thing in mind of foreigners before coming to this nation. Though the country has changed itself and the prejudice has somehow been replaced by a new modern developing image, it's crucial for tourists to look at the war from a different perspective. And this famous museum is where they can transform an ordinary visit to an intellectual yet remarkable trip.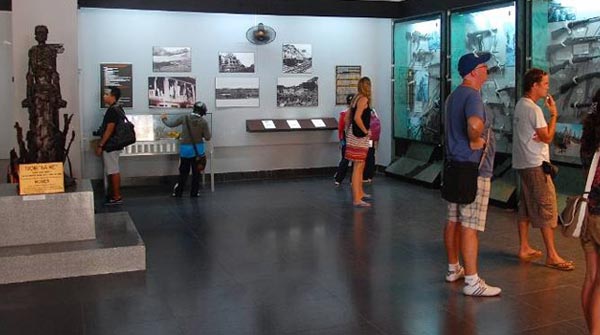 Museum store more than 20,000 documents, exhibits and films, in which more than 1,500 documents, artifacts, films have been applied to introduce in eight thematic exhibition frequently. In 35 years, the Museum has welcomed over 15 million visitors at home and abroad. Currently with about 500,000 visitors each year, the War Remnants Museum is one of the only cultural tourism to attract high public credibility at home and abroad.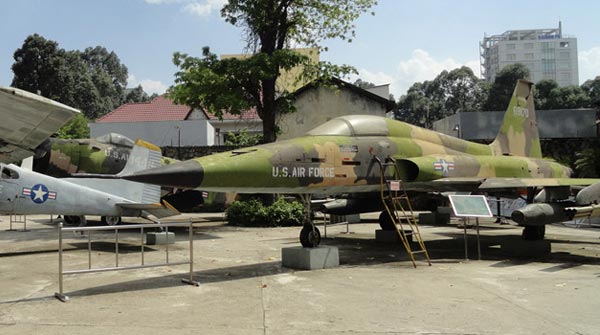 Bitexco Financial Tower
Bitexco Financial Tower is the tallest building in Ho Chi Minh City. Built at a time of unprecedented growth of Vietnam's economy, Bitexco Financial Tower was built to represent the country's aspirations, it is also a symbol of a new and dynamic Vietnam.
The "Saigon Sky deck" observation area is located on the 49th floor and offers sweeping views across the city and the winding Saigon River. Above on the 50th floor is a good café and restaurant. There are also local art exhibitions held on the Sky Deck, where you can also purchase souvenirs, including textiles and locally produced tea.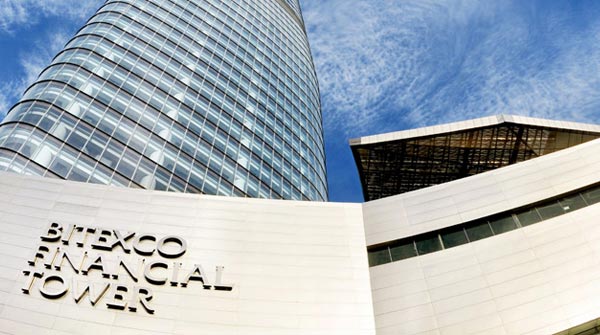 Location: Ho Chi Minh City, Vietnam
Address: 2 Hai Trieu, Ben Nghe, 1 District
Opening hours: Daily from 09:30-21:30
Entrance fee: adult/children 200,000/130,000d
Read more: Beautiful Places In Vietnam To Visit
Cu Chi Tunnels – Underground Maze
The Cu Chi tunnels were the location of several military campaigns during the Vietnam War, and were the Viet Cong's base of operations for the Tet Offensive in 1968.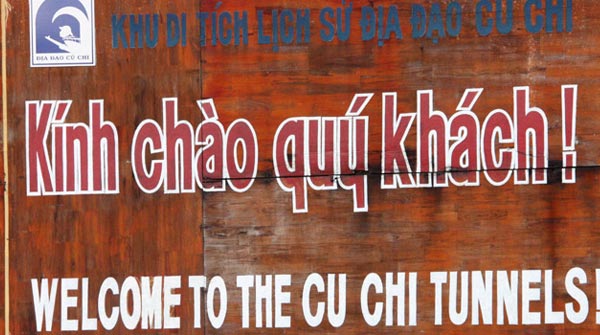 From 1948, the work never stopped and resulted in a massive collection of tunnels that were eventually used in the war with the American also. The tunnels were used as hiding spots during combat, as well as serving as communication and supply routes, hospitals, food and weapon caches and living quarters for numerous guerrilla fighters. The tunnel systems were of great importance to the Viet Cong in their resistance to American forces, and helped achieve ultimate military success.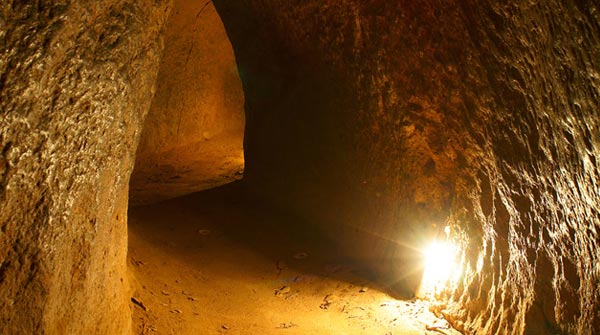 The tunnels were designed with several levels and effective air filtration systems to help them to survive the Cu Chi carpet-bombing by the Americans and were dug so deep that tanks could pass overhead without causing any damage to the tunnels.
The complex of Cu Chi tunnels is a destination not to be missed in Ho Chi Minh City. Today many of the tunnels have been enlarged to allow visitors the dirty and claustrophobic experience of crawling through a portion of the underground network, past secret trapdoors and booby traps laid against invasion.
Duc Ba cathedral
Located on the main road of the city center. This cathedral looks striking with European architecture combining Roman and Gothic styles. Duc Ba cathedral is not only an important cathedral of Saigon diocese, it is also the pride of people in Ho Chi Minh city today.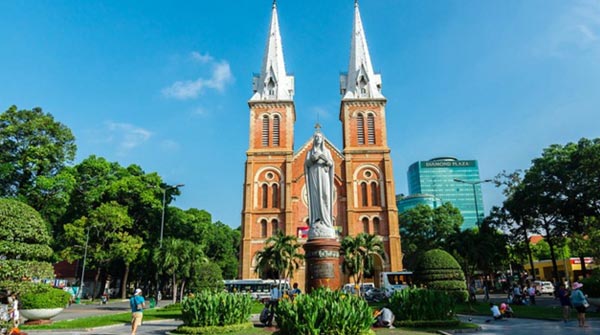 Reunification Palace – Independence Palace
Independence Palace (also known as Reunification Palace) is located in the center of Ho Chi Minh City, quite close to some other attractions. You can go from there to the Saigon's Post Office or the Notre Dame Cathedral. If you want to do some shopping, it is also not far from the luxury department store Diamond Plaza.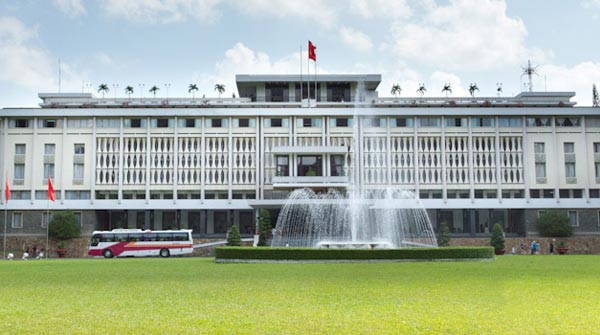 From the outside, it's hard to guess the building's purpose, although simply by its size and the spacious lawns in an otherwise cramped Ho Chi Minh City, you can tell it was important.
Independence Palace is a symbol of the victory, the peace, and the territorial integrity of Vietnam country. Thanks to its historical significance, it is one of Saigon's most popular tourist attractions.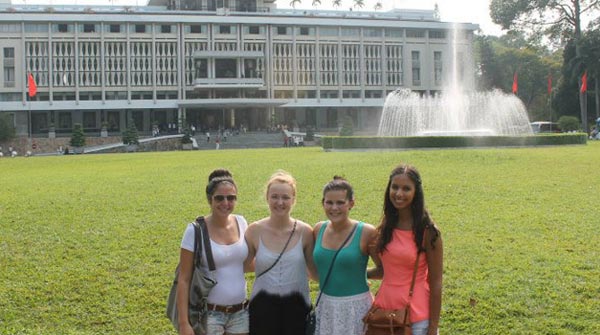 Today in most locals' minds, the palace is remembered vividly as a marked end to the war, just like the fall of Berlin Wall, as the North Vietnamese tank crashed its gates on April 30th, 1975.
The Reunification Palace is open all the week from 7.30 AM to 11.00 AM and 1.00 PM to 4.00 PM. Entrance ticket is VND 30,000 (about $1.4). Guided tours in English are also available. Getting there is extremely easy by taxi, motorbike or walking, as the palace is so well-known and right in the center.
Read more: Golden Bridge – Ba Na Hills
Tao Dan Park
Located in Ho Chi Minh city's District 1, behind the Reunification Palace. Tao Dan Park is one of the ideal hidden place for escape from the busy atmosphere in Ho Chi Minh city.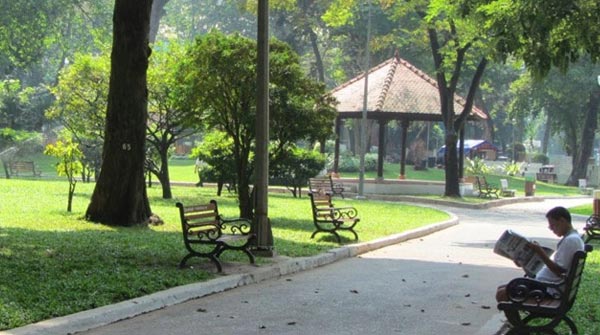 A park most visitors to the city will walk through, as it offers a quiet path from the Saigon backpacker area to Ben Thanh market, 23-9 Park is a thin park that stretches the length of Pham Ngu Lao. Feel the serenity of the lush green space as you go for an early morning or evening stroll. Bask under the shady trees in the afternoon.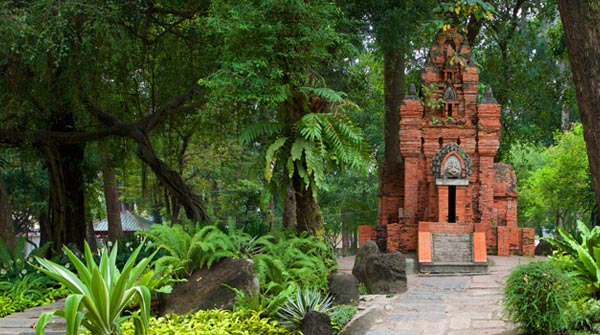 Read more: Things To Know Before Travelling To Vietnam
Conclusion
We have just discovered 9 attractive tourist destinations in Ho Chi Minh city. Wish you have a wonderful trip to Ho Chi Minh city. If you need a Ho Chi Minh city tour, please don't hesitate to contact us.