If you have the opportunity, please come to Vietnam and explore the 10 most beautiful places in Vietnam, you will know there are beautiful natural attractions, the diversity of traditional culture, and the friendliness of the Vietnamese people.
Read more: Best time to visit Vietnam
Here are 10 most beautiful places in Vietnam, worth your experience at least once in your life.
1. Sapa
In Sapa, if you are a climber, conquer Mount Fanxipang, which is 3,143 m high on Hoang Lien Son mountain range. There are many precious plants and animals in Hoang Lien Son national forest for you to discover.
If you want to see the whole town of Sapa, Muong Hoa valley, Ta Phin hidden in the smog, you can go to Ham Rong mountain right next to the town. Sapa also has an ancient Stone Church, a monastery built of stone on a wide hillside, or Thac Bac with the water rushing from a height of over 200m to create impressive mountain sounds.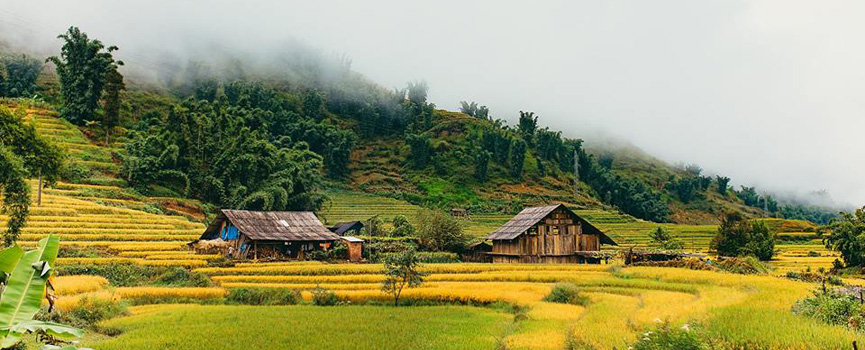 Sapa has 6 ethnic minorities. Each ethnic group has its own culture and festival. There are also many famous fruits of Vietnam such as peach, plum…
Sapa love market is in Saturday evening. When the sun disappears into the mountain, Sapa is submerged in a thick fog. Everyone is happily together with folk songs of the Mong and Dzao girls and boys…
In Love market, no one sells and no one buys. Simply, people who love each other take the market as a dating place. Therefore, it is possible to understand the love market is the place of dating, sending sentiments, gestures of love.
Read more: How to travel from Hanoi to Sapa by train?
2. Hanoi
The capital of a thousand years of civilization with the typical old town preserving the long-standing architecture, as well as many traditional values that are always waiting for international visitors to discover. Hoan Kiem Lake with Ngoc Son Temple and The Huc Bridge – symbols of Hanoi is the must-see place. In addition, visitors can learn about the country's culture – history when visiting Ho Chi Minh Mausoleum, Hoa Lo Prison, Ethnology Museum…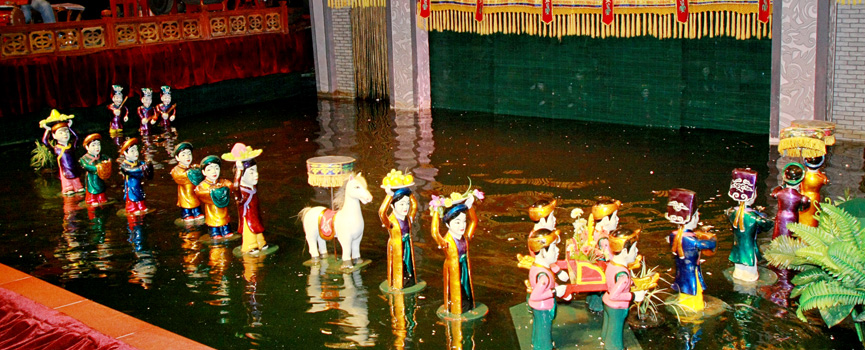 What makes Hanoi city so special is that the different cultures and a lot of cultural villages. Villages with Buddhist architecture, folk architecture and French architecture are scattered throughout the city. It makes visitors extremely interested in cultural values that exist in a busy city like Hanoi. Here are the 15 Top Tourist Attractions in Hanoi you should not miss.
Read more: 10 Egg Coffee Shops in Hanoi You Should Try
3. Halong Bay
Halong Bay has a 120 km long coastline, an area of about 1,553 square kilometers including 1,969 islands, mostly limestone islands, considered one of the most beautiful landscapes in Vietnam. The limestone masses rising above the calm water, hiding in the morning mist makes Halong Bay become fanciful, as if there is a deliberately arranged hand of creation.
Halong Bay's majestic natural scenery is made up of three elements: stone, water and sky. This is a privilege of nature for Halong Bay that no place has in the word. Therefore, discovering Halong Bay is always the top priority of domestic and international tourists when they come to Vietnam.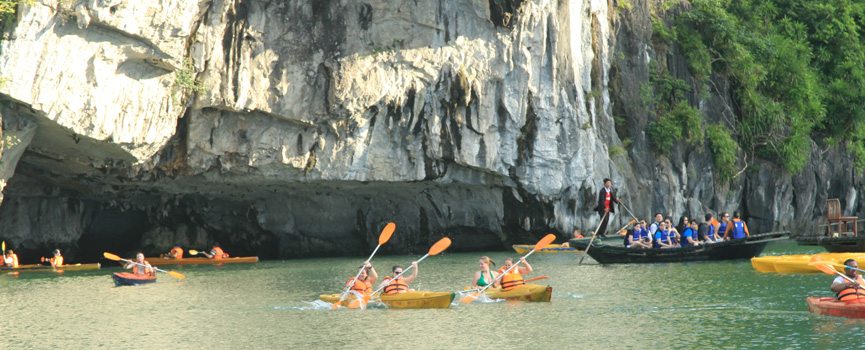 Not only beautiful by natural creation, Halong Bay also gives visitors a feeling of peace when immersed in the landscape here. Being considered one of the 29 most beautiful bays in the world, New Open World officially recognized Halong Bay as one of the seven new natural wonders of the world at the end of March 2012.
Read more: Top 15 Most Beautiful Beaches in Vietnam
4. Hue
The ancient capital of Hue is one of the cities with many historical imprints of Vietnam from the Nguyen Dynasty in the 19th century. Located along the gentle Huong River, Hue Citadel has a large area with a radius of about 10 km, some famous attractions such as Ngo Mon Gate, Thai Hoa Palace, Dien Tho Palace … During the water season, visitors can take a boat on the Huong River to visit the tombs and pagodas like Tu Duc tomb, Khai Dinh tomb, Thien Mu pagoda…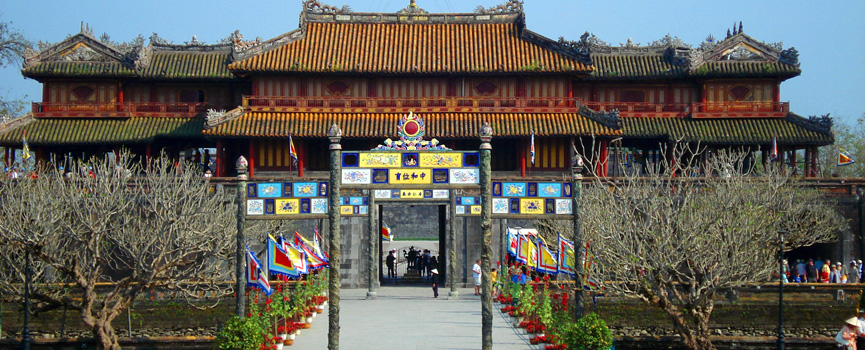 In addition to the attractions, Hue city also has very beautiful beaches like Lang Co beach
Lang Co is a suitable place for those who love the sea. Lang Co has a gently sloping coast, white sand, clear blue water, and an average temperature of about 25 degrees celsius in summer.
With its charming natural scenery, beautiful coast, Lang Co contains almost everything that nature can bestow. This is the 3rd bay of Vietnam, after Halong Bay and Nha Trang named in the list of 30 most beautiful bays in the world. Here are the 7 Top Tourist Attractions in Hue you should not miss.
5. Da Nang
Da Nang is growing strongly in recent years, gradually becoming a familiar destination of domestic and foreign tourists. A big plus of Da Nang city is friendly people, clean and beautiful environment, many delicious and strange food.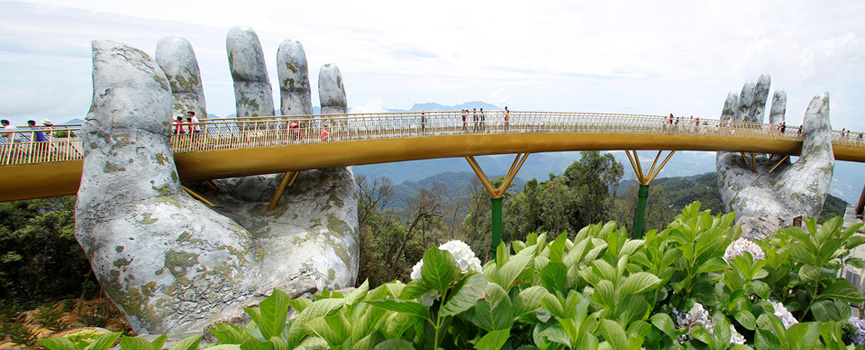 The tourist destinations are very diverse such as My Khe beach – one of the most charming beaches in the world, Dragon Bridge, Golden Bridge, Ba Na Hills…Especially, Ba Na Hills Mountain Resort has many big projects, providing high-class entertainment activities…
Read more: Top 7 Restaurants in Da Nang for Best Dining Experiences
6. Hoi An
Hoi An town is located along Thu Bon river, about 25km from Da Nang city to the southeast, about 50km from Tam Ky city. From the XVI and XVII centuries, this place was famous as "Faifoo", a trading place and a big trading center of merchants from Japan, China, Portugal, Italy…
Today, Hoi An retains the status of ancient architectural relics and intangible cultural foundation in traditional customs, folk art, cultural festivals and traditional craft villages…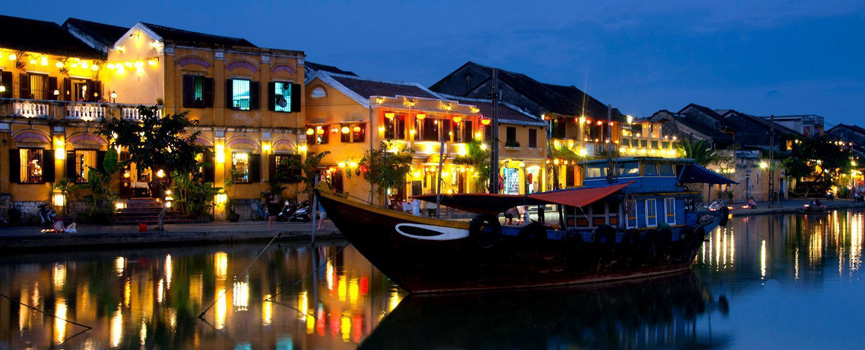 In addition, the culinary culture in Hoi An is also one of the special things that tourists often mention. If you have come here but have not enjoyed the traditional food such as: Hoi An bread, Cao Lau, Quang noodles …it seems you have never been to Hoi An.
Hoi An is not big, but its charm must use the word "boundless" to describe. The old town with ancient wooden houses, colorful lanterns, wooden boats drifting slowly on the Hoai River, create a strange attraction for visitors.
Hoi An receives millions of compliments from world-famous travel news and blogs, which are deserve results for this beautiful town. Here are the 6 top tourist attractions in Hoi An you should not miss.
7. Nha Trang
Nha Trang, a coastal city is the political, economic, cultural and tourist center of Khanh Hoa province, in South Central Vietnam.
Named "Pearl of the Far East", Nha Trang possesses a beautiful natural landscape with long white sand beaches, offshore islands with excellent coral ecosystems.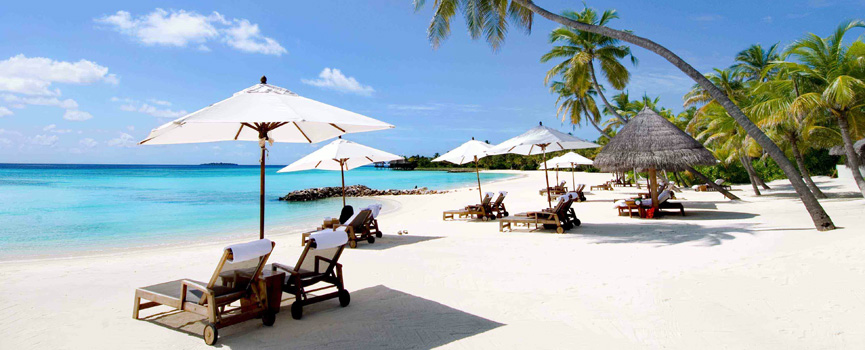 Read more: Nha Trang beach vacation
Nha Trang has been listed as one of the most beautiful beaches in the world. Great scenery is one of the pride of the Vietnamese people.
8. Ho Chi Minh city
Ho Chi Minh City (formerly known as Saigon) is Vietnam's most developed economic center in Vietnam. The first impression for tourists coming to Ho Chi Minh City is the excitement, dynamism and modernity. Luxury buildings in the city center, bustling markets, luxury shops, restaurants, bars and entertainment areas are open until midnight.
In the first time, many tourists will feel quite shocked by the "chaotic" traffic situation in the busiest area. However, if you have an opportunity to experience the small streets on a motorbike, you will see things different than originally imagined. Most vehicles move at a very slow speed, and it is rare to see any scuffle happening in the middle of the road.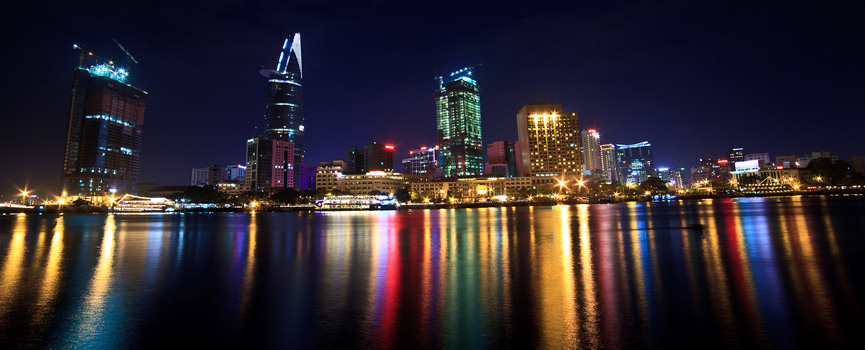 The attractions of Ho Chi Minh city are also quite diverse. With a system of 11 museums, mainly on historical topics, Ho Chi Minh City has the largest number of museums in Vietnam. The largest and oldest museum in the city is the Vietnam History Museum with 30 thousand artifacts. While most visitors to the War Remnants Museum are foreigners, Ho Chi Minh Museum attracts the most domestic visitors.
9. Can Tho
Can Tho is the largest city in the Western region, South Vietnam, 169 km from Ho Chi Minh City. This area has a dense network of canals and ditches, creating a unique beauty, giving visitors interesting trips and experiences.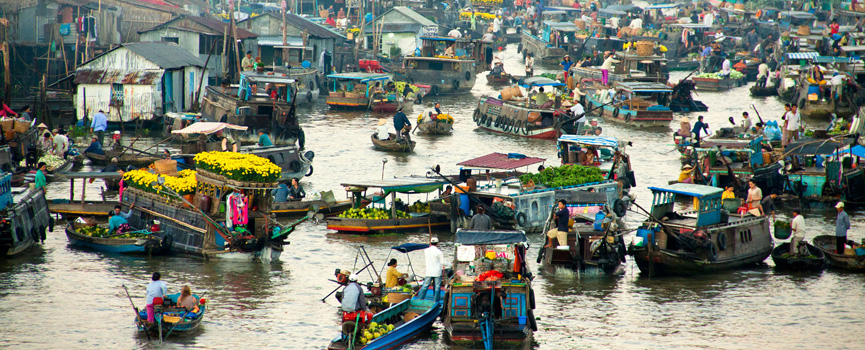 Floating market is a cultural characteristic of people in the Southwest area that you can hardly find in other localities. You can not ignore Cai Rang floating market when traveling to Can Tho. Especially, it is one of the five largest floating markets in the Mekong Delta region.
10. Phu Quoc
Phu Quoc is known as Pearl Islands, the largest island in Vietnam, and is also the largest of the 22 islands in the Gulf of Thailand. Phu Quoc Island together with other islands constitute Phu Quoc island district directly under Kien Giang province. The whole island district has a total area of 589.23 km square.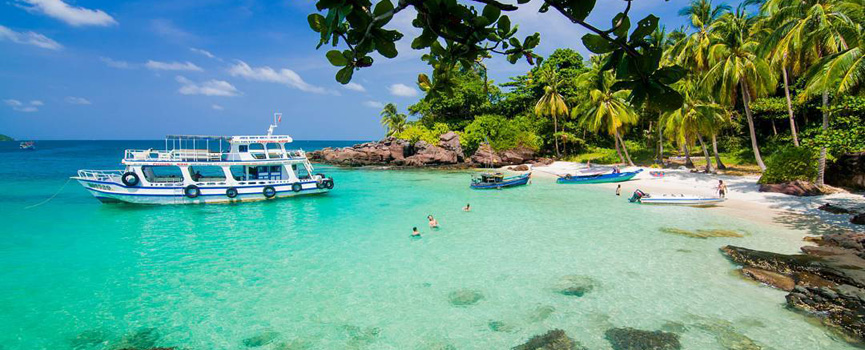 In 2008, Concierge.com website (specializing in tourism in Australia) announced Phu Quoc beach as one of 13 "wildest and most beautiful" beaches in the world. In addition, Phu Quoc is also a place to produce a type of fish sauce not only famous in Vietnam but also known all over the world.
Read more: Things To Know Before Travelling To Vietnam
Conclusion
Hopefully, the article "10 Most Beautiful Places In Vietnam To Visit" has provided you with useful information about famous tourist destinations of Vietnam. Wish you have a wonderful trip to Vietnam. If you need a Vietnam tour package, don't hesitate to contact us now for the most preferential price.